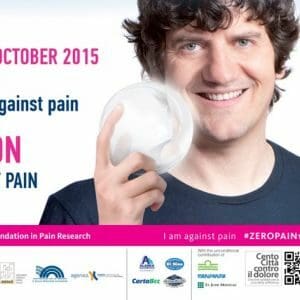 The International Day Against Pain is October 3rd 2015.
This campaign will be the first of many and it is hoped that many international pain support groups will come together to support and organise events on this date and into the future.  The ISAL Foundation & Research Institute are organising events around the campaign entitled 100 cities against pain and they are encouraging support groups to arrange events in their cities and regions. The ISAL Foundation & Research Institute have a short questionnaire which can be found by checking out their web-site http://www.fondazioneisal.it/en/
CPI is delighted to be part of ISAL Foundation & Research Institutes 2015 Campaign entitled "100 cities against pain" and to commemorate this day we will be launching the CPI pilot programme on Self-Management in Dublin.  This programme will run for a period of 9 weeks and delivered by a multitude of healthcare professionals.  These sessions will then have a further four follow-up sessions with participants and it is envisioned that if successful, this programme will be launched nationwide.